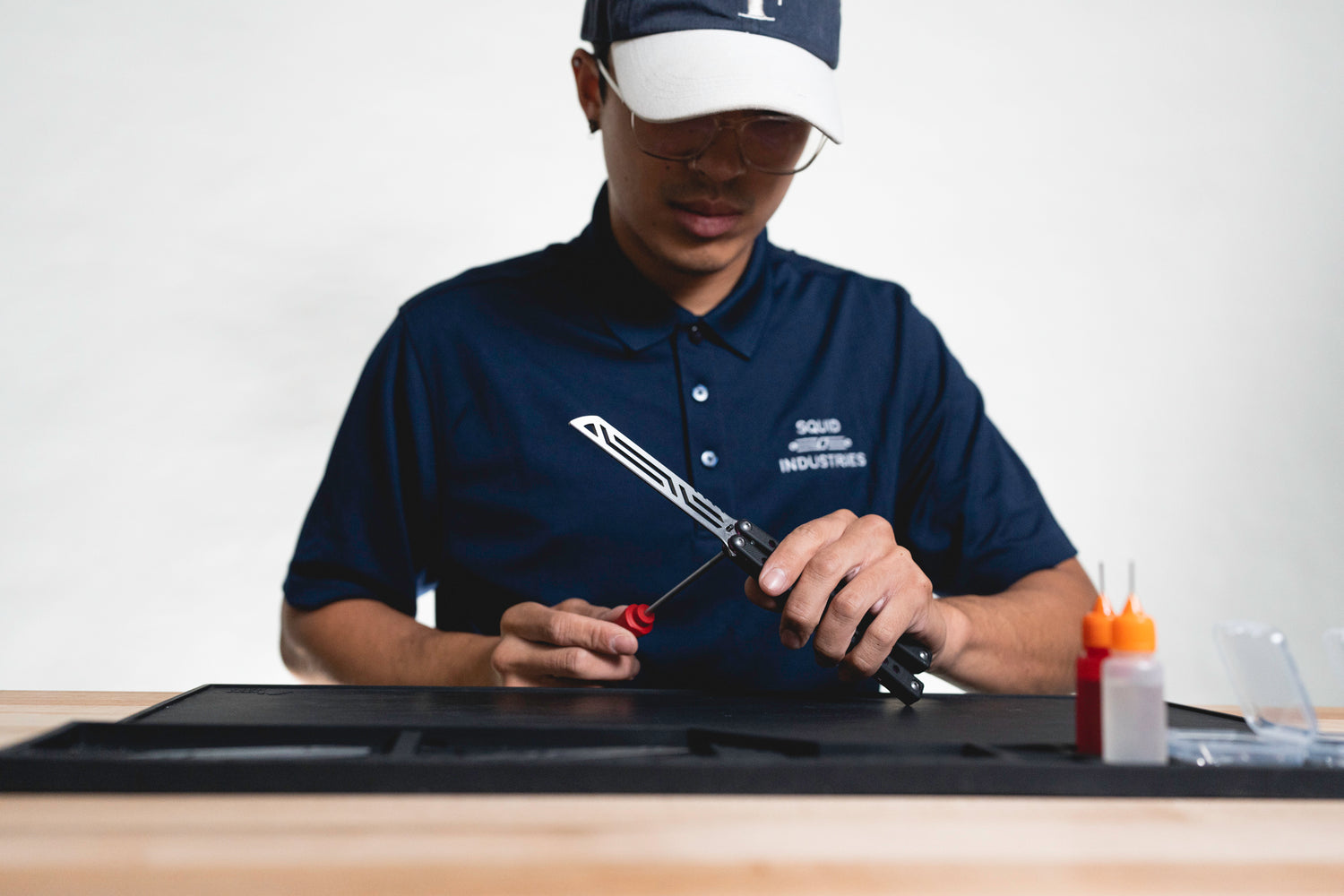 Assembly 🛠
Each balisong is hand-assembled, tuned, and tested by our team to ensure smooth action and minimal handle play.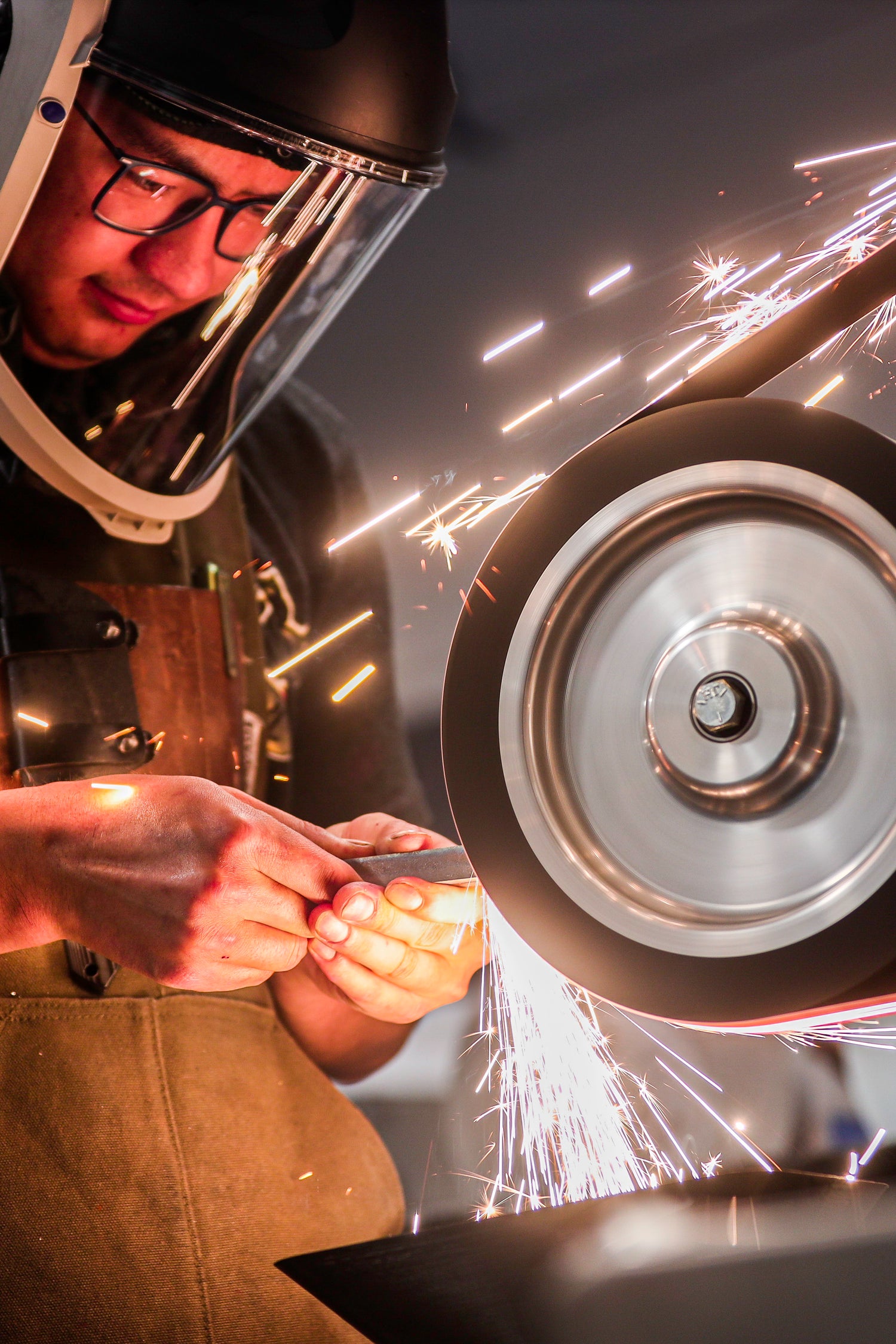 Made in USA 🇺🇸
Our balisongs are precision CNC machined in the USA. We spend countless hours creating unique and innovative designs with flipping as the core focus. Each model goes through various prototyping stages and is rigorously tested by our veteran flippers.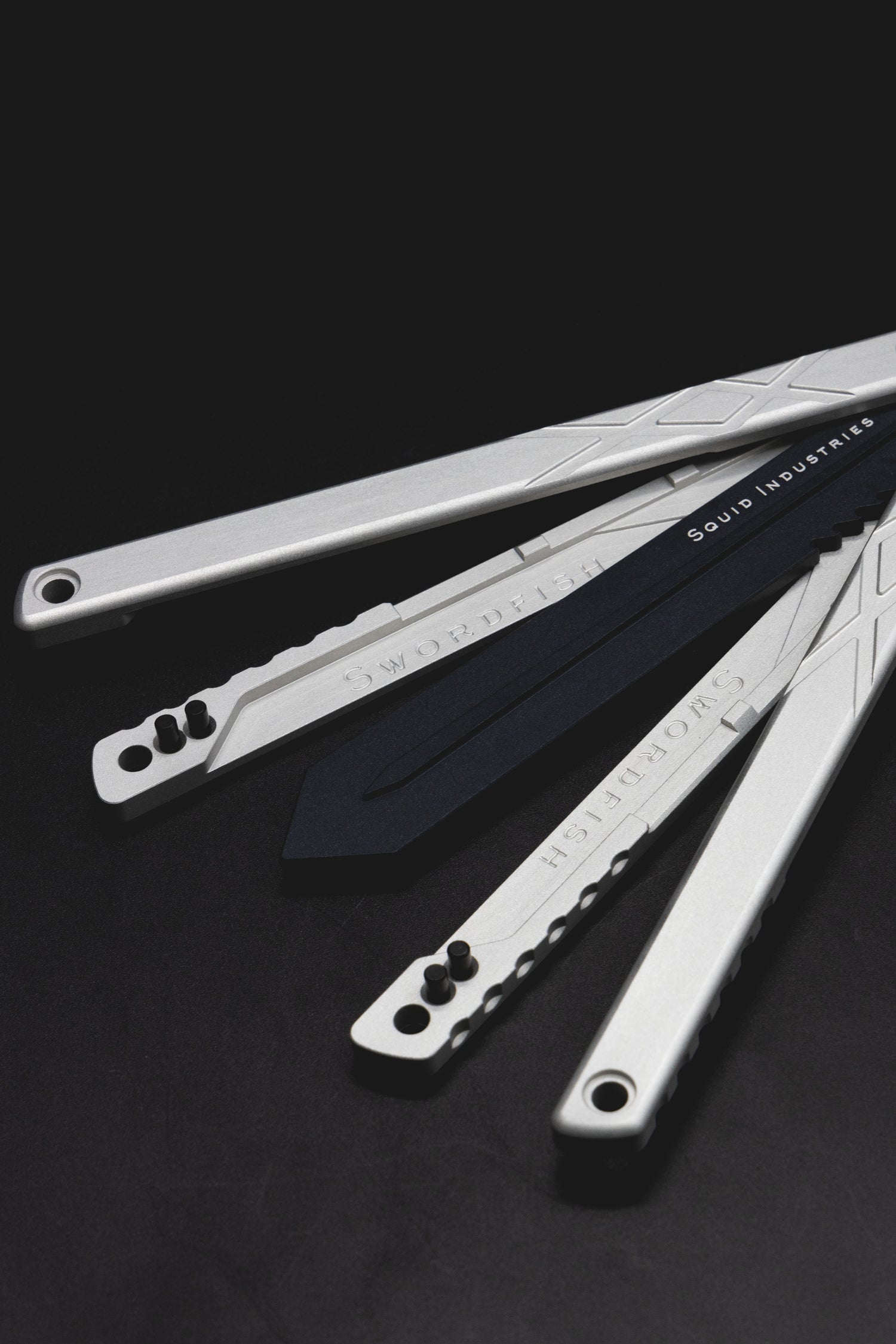 Innovation 💡
Squid Industries is a leader and pioneer in the butterfly knife/balisong industry. We constantly push the envelope of what's possible with designs, materials, and functionality.
Some of our innovations include:
Channel aluminum with press-fit zen pins
CNC-machined polymer balisong trainers
Full aluminum (handle and blade) balisong trainer
Handle jimping
Detachable pocket clip latch
Frequently Asked Questions